A culinary journey awaits!
L
ive a special experience and discover a world full of flavors!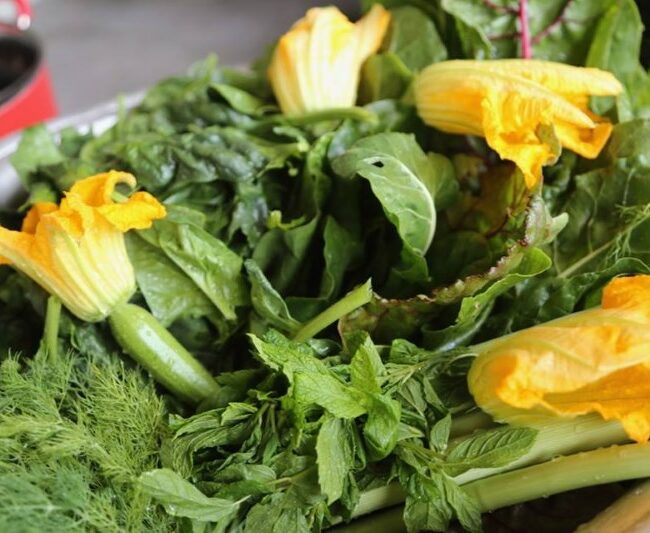 Cooking lesson in Portaria
Let's make the famous Greek pie "spanakopita", tzatziki and kolokythokeftedes
You will learn how to make – open phyllo dough by the traditional way for the "spanakopita" , fill it with fresh vegetables and herbs collected straight from the farm's garden and bake it in the oven.
Until the pie is going to be ready, we will prepare fluffy fried zucchini-balls "kolokythokeftedes" and refreshing aromatic cucumber yogurt dip "tzatziki" with herds from the garden and a fresh seasonal salad.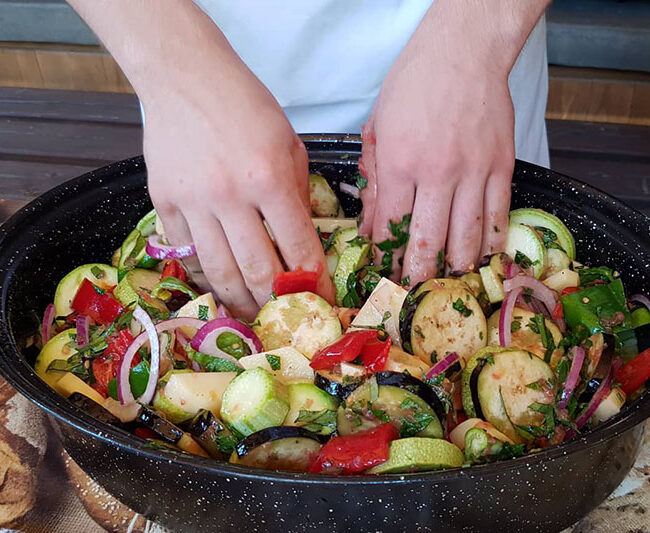 Farm to table cooking lesson in Pelion
Learn how to cook with what the fertile land of Pelion produces. We will cook "Briam" (oven-baked vegetables) with various seasonal vegetables gathered from the garden.