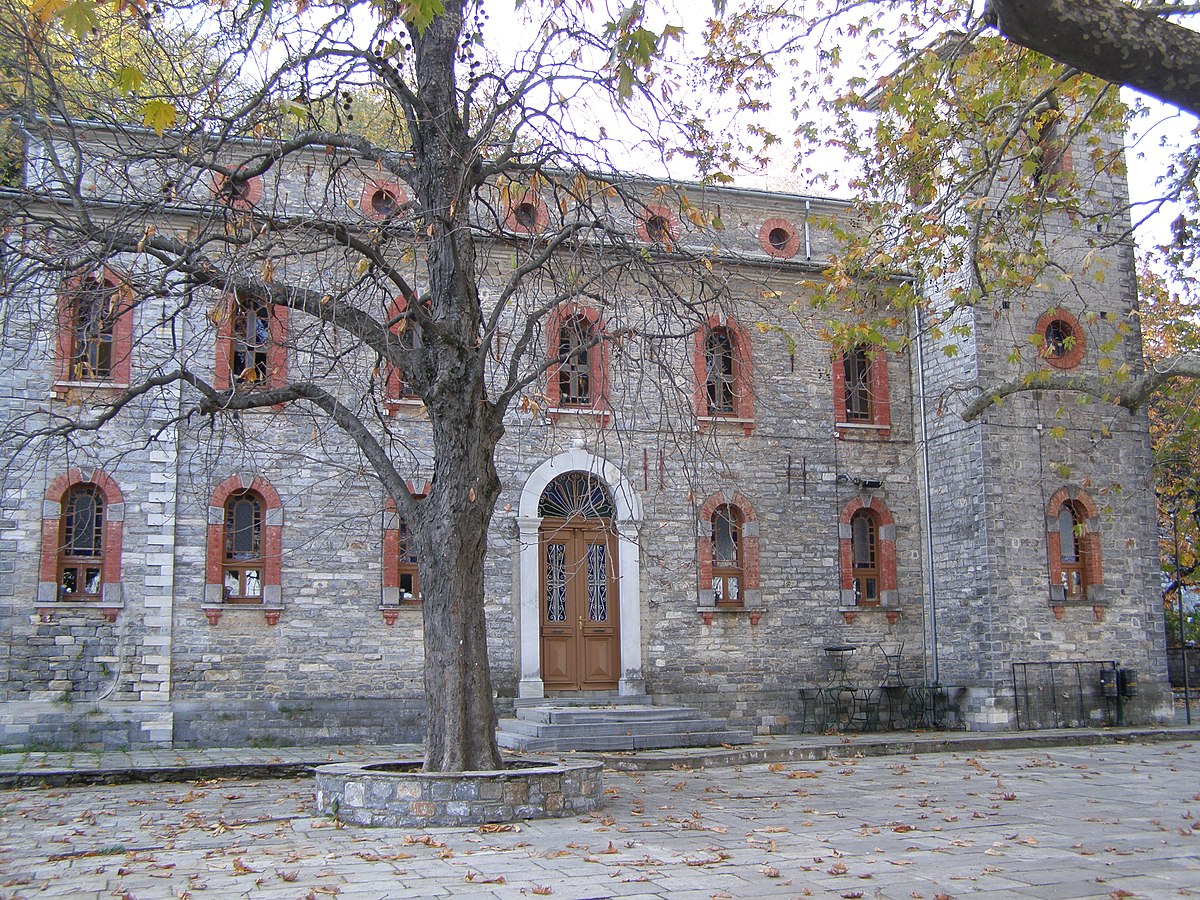 What to do in Pelion
T
o one side, the Pagasitikos Gulf and, to the other, the Aegean. And in between, a magical mountain to discover by the name of Pelion! Water gurgles in the fountains and sunbeams stream through the leaves of the plane trees, oaks, beeches, gardenias, hydrangeas, camellias. All around you, nature flourishes here in the fertile soil of Thessaly. In the autumn, a surreal palette of orange and red unfolds before you. Pathways, old churches, beaches with peacock-coloured water all add to this multi-coloured assemblage. Up high, its villages teeter on the edge of the mountain. One weekend isn't enough to take it all in. Welcome to magnificent Pelion.
Travel to the home of the mythical Centaurs
So much beauty inevitably spawned many myths and legends. Centaurs are said to have ruled Pelion, led by the wisest of them all, Chiron, who taught medicine and made the snake its symbol and who initiated both Achilles and Asclepius into his secrets.
The 'balconies' of the Pagasitikos
On the way from Volos to Pelion, you will pass Portaria and Makrinitsa, the star villages of the area, with their stone fountains, quaint homes, paths, boutique bed & breakfasts and five-star hotels, churches and delicious local dishes. Below, the panoramic view of Volos and the Pagasitikos Gulf is laid out at your feet. In these jewels of Pelian architecture, you'll experience what quality of life really means.
Let's go skiing
Skiing with a view of the Aegean? Just the ticket! The ski resort in Agriolefkes, at 1,470m above sea level, awaits you with four slopes for advanced skiers and one for beginners (7km in total), and a warm and cosy refuge for après-ski. There are also stores and cafes galore, a ski school and – as if it needed mentioning again – that spectacular sea view to match your prowess on the piste.
Tsangarada: A village in the shade of the planes
You are standing in the shade of the sky-high plane trees, taking in the refreshing breeze. You're in Agia Paraskevi, one of the four districts of Tsangarada, one of the most famous villages in Pelion and you'll soon explore the others – Agios Stefanos, Agia Kyriaki and Taxiarches – by footpath, among the chestnut trees, fruit trees and flowers. A favourite destination for Greeks for many years, Tsangarada is full of nature and life.
Zagora: The apple-tree village
Zagorin apples, chestnuts and cherries are famous throughout Greece. They are the staples of Zagora, the largest, wealthiest and most historic village in Pelion. From the beginning of the 20th century, Zagorians turned to agriculture and to apples in particular. Their Agricultural Cooperative was founded in 1916.
The villages of Pelion
Pouri, Keramidi, Mouresi, Kissos, Milies, Vizitsa, Pinakates, Agios Georgios Nilias, Agios Lavrentios… the villages of Pelion, each with its own character, are all worth a visit. Incredible architecture, traditional bed & breakfasts, shaded squares with churches, traditional coffee shops and tavernas all contribute to your quickly becoming part of the furniture!
Old churches
The old churches of Pelion hide many surprises. The Pammegiston Taxiarchon monastery in Milies was renovated in 1764 and is renowned for its amazing acoustics. Why? Some 48 jars, turned upside-down and hidden in the roof combine with five interconnecting underground wells to create a sonic sensation. At Kissos, you'll visit Agia Marina, built in 1650, and admire its beautiful murals inspired by the Apocalypse, as well as the Old and New Testaments. All of these monasteries, churches and attractions will enchant you.
Aegean waters
As you make your way down the mountain, you'll come across large and small beaches with white pebbles or fine sand and crystal-clear water. Off the beaches of Pelion, you'll swim under the gaze of aristocratic Pelion houses and plane trees that practically reach the water.
Old world charm and modern luxury
A stately stay, literally. Dozens of stately stone homes, with traditional decor, living rooms with fireplaces and stone patios with flowers, await you throughout the villages of Pelion. If you're looking for modern luxury, you'll find 5-star hotels, private villas or condos with suites and pools. The best thing about them is that they are all are located amidst Pelion's lush green landscape, which provides a continuous cool breeze, even during August's heatwaves.
Source: discovergreece.com