A culinary journey awaits!
K
ritsa Gastronomy Hotels is the perfect choice for guests who want to taste delicious dishes during their trip! Enjoy!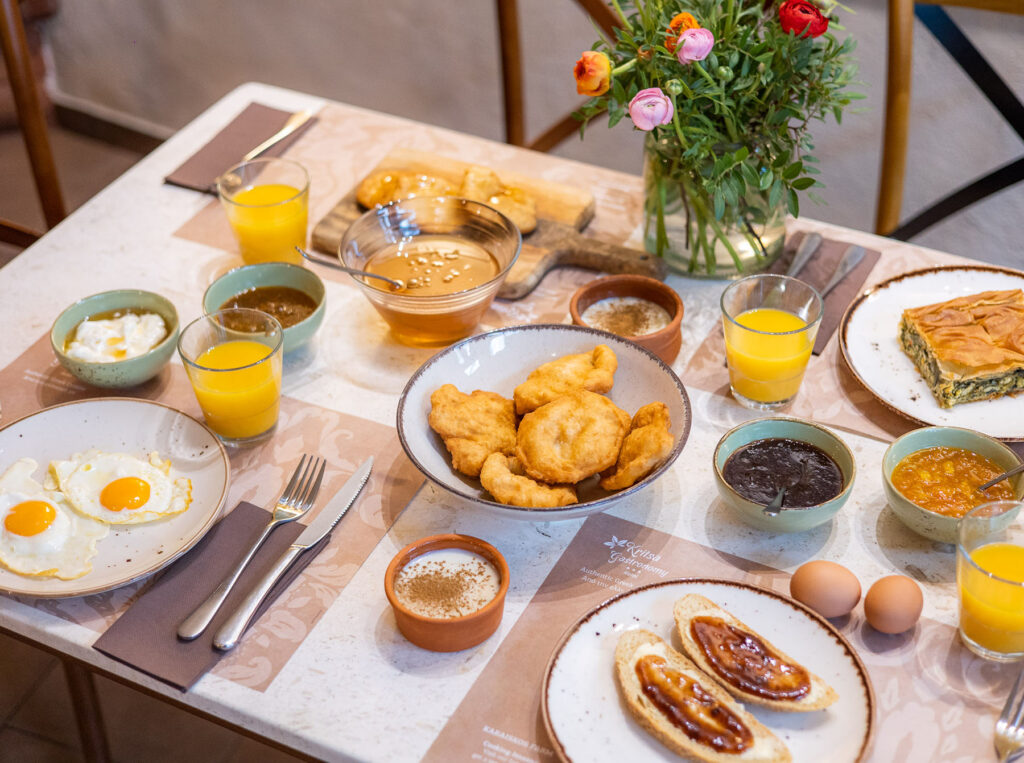 Traditional Greek breakfast
Every morning, delicious smells drift through the hotel as the lavish buffet is prepared, full of the flavours and aromas from the Pelion mountain region.
Visit our restaurant to taste pure ingredients, local meat, and fresh vegetables grown in local gardens and in our farm in a variety of Mediterranean dishes, including authentic local pies made with traditional hand-made phyllo pastry.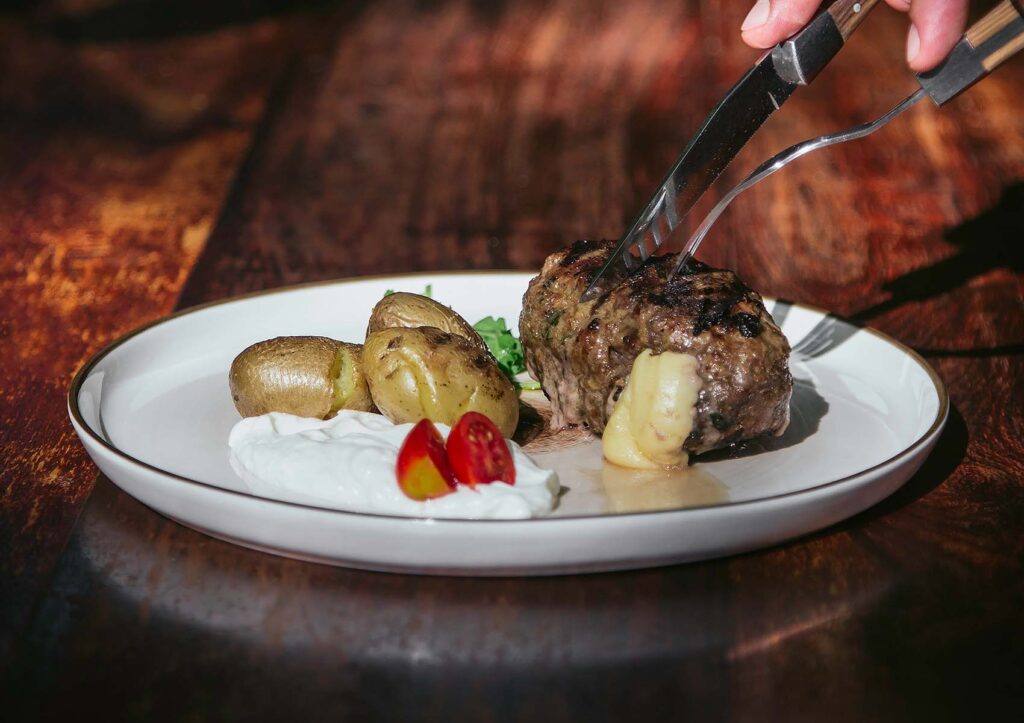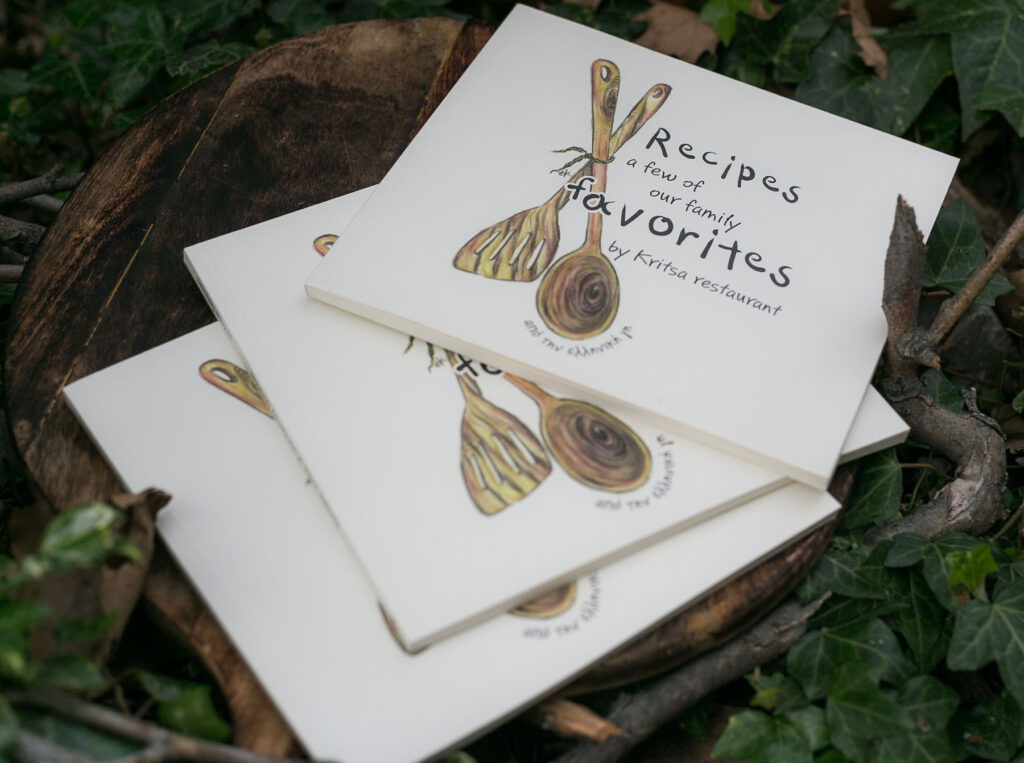 Baked olive bread, spenzofai and red wine… A taste of mount Pelion.
Traditional recipes that nurtured generations and generations on the mountain of Centaurs.
Let's make the famous Greek pie "spanakopita", tzatziki and kolokythokeftedes or enjoy the "From the farm to the table" experience!